Restyle your website at the best price!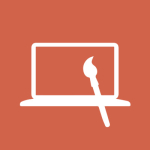 Surfing the Internet is a faster and faster activity thanks to the new lines which allow you to upload immediately the pages and shift among them much more quickly. The average net surfer takes from 10 to 20 seconds to visit a common web page, a crucial lapse of time in order to impress the users and get them to visit your site.
First impressions and the site surfing represent the major causes which could drive your potential customers to abandon your website.
I offer you the service of restyling your website through the creation of a new design which suits your needs, making it modern and charming. I can offer you at the best price because of my 15+ years experience in websites and css.
I'll take care of all the phases, from the design to the publishing of your restyled website.
If you think your site needs restyling don't hesitate to contact me.
I work all over the World!
I can deliver the finished work digitally via email or directly on your webserver. For information contact me!
<h2>100+</h2>
HAPPY CLIENTS
<h2>200+</h2>
WED DESIGNER PROJECTS
<h2>15+</h2>
YRS. EXPERIENCE
Hiring Process for restyling your Website
Are You Ready for your website?