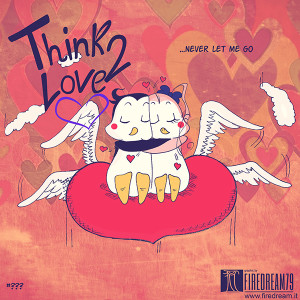 The message is simple, ancient, and universal. Thinking love includes not only love of your partner, but also love of yourself, love of others, love of the earth, and love of all that is. And furthermore thinking love truly can become a way of life — if only we can remember to think love!
In the march of 2013 I drew a little love-picture for my ex girlfriend – sometimes words can be enough to describe what we feel in our heart – and I continued to paint them:
I created Pip & Lilu for private reasons,

but sometimes things aren't like we expect…
Pip & Lilu are a tender couple of penguins who discover, day by day, that love is never an aim, but it is a continuous growth together. This is the spirit of Think2Love, visit the website for more comic strips!
I decided to reveal my illustrations just this summer when a lot of things changed in my life.