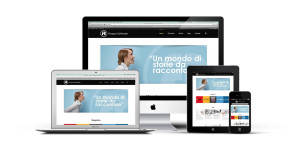 Do you need a new website and don't you want to spend a lot of money? Are you looking for a creative freelancer?
I have just finished another website (both code and graphic) for FR Gruppo Editoriale, take a look!
Design what you want.
I like to keep it simple. My goals are to focus on graphic, typography, content and conveying the message that you want to send.
Develop what you need.
I'm a developer, so I know how to create your website to run across devices using the latest technologies available.
FR Gruppo Editoriale is a communication agency: owner of six magazine, creates magazines for brands, companies and individuals who want to advertise their product.
Another satisfied client!